Hotel Amenities, Get the Most With Your Stay
The Best Western Plus Toronto Airport hotel has a full complement of features to make you feel right at home – but better. Add in our impressive list of in-room amenities and you'll never want to check-out.
Please note, our hot tub is currently out-of-service. Our pool will be out of service for routine maintenance until August 2, 2023. We apologize for the inconvenience.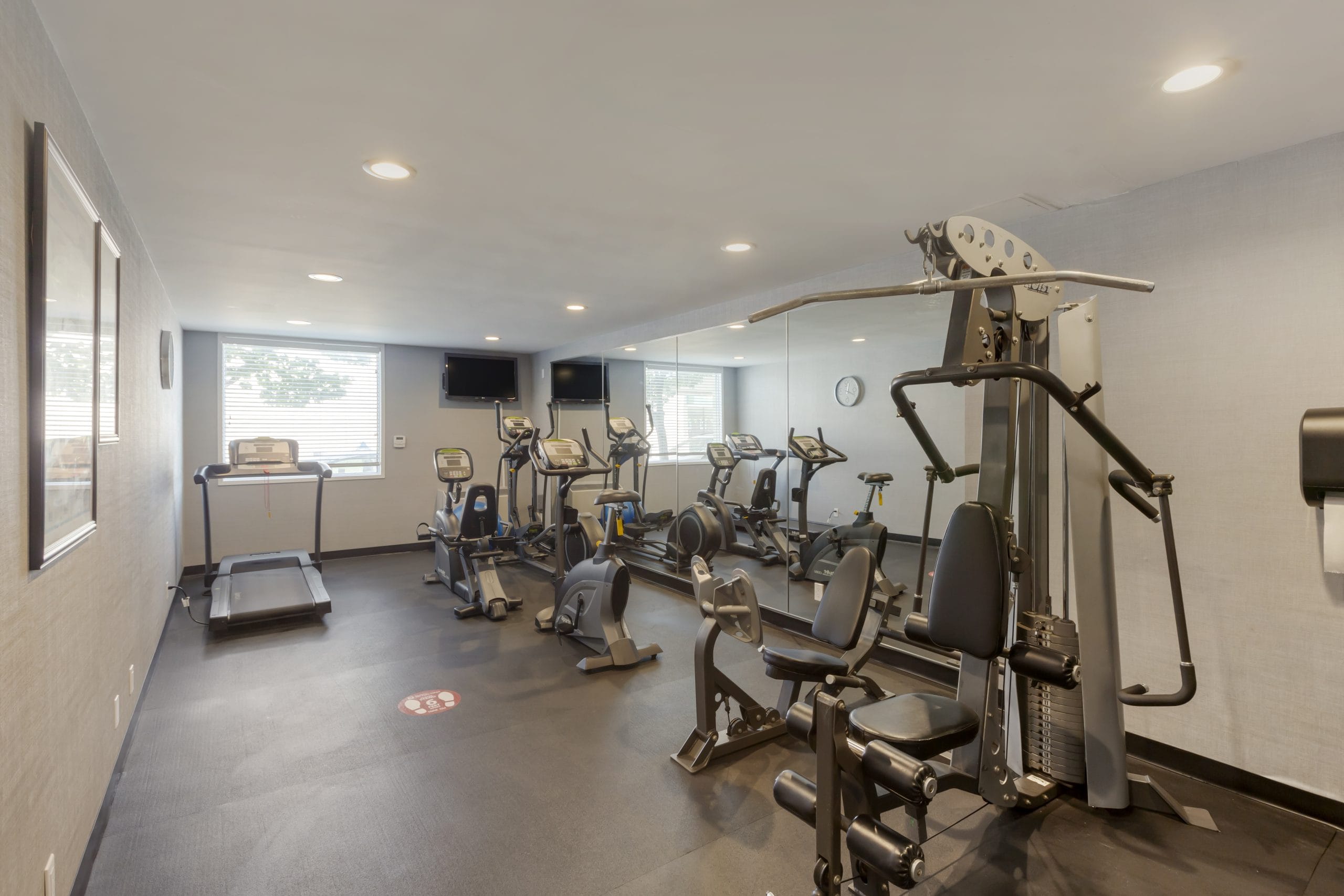 First-Class Fitness Centre
One of the top hotel gyms open seven days a week, our fitness centre has all the equipment you need to work up a sweat. Follow up your workout with a dip in the pool or hot tub.
Our 24-hour fitness centre helps you stay on track with your workout regime while you stay at the hotel.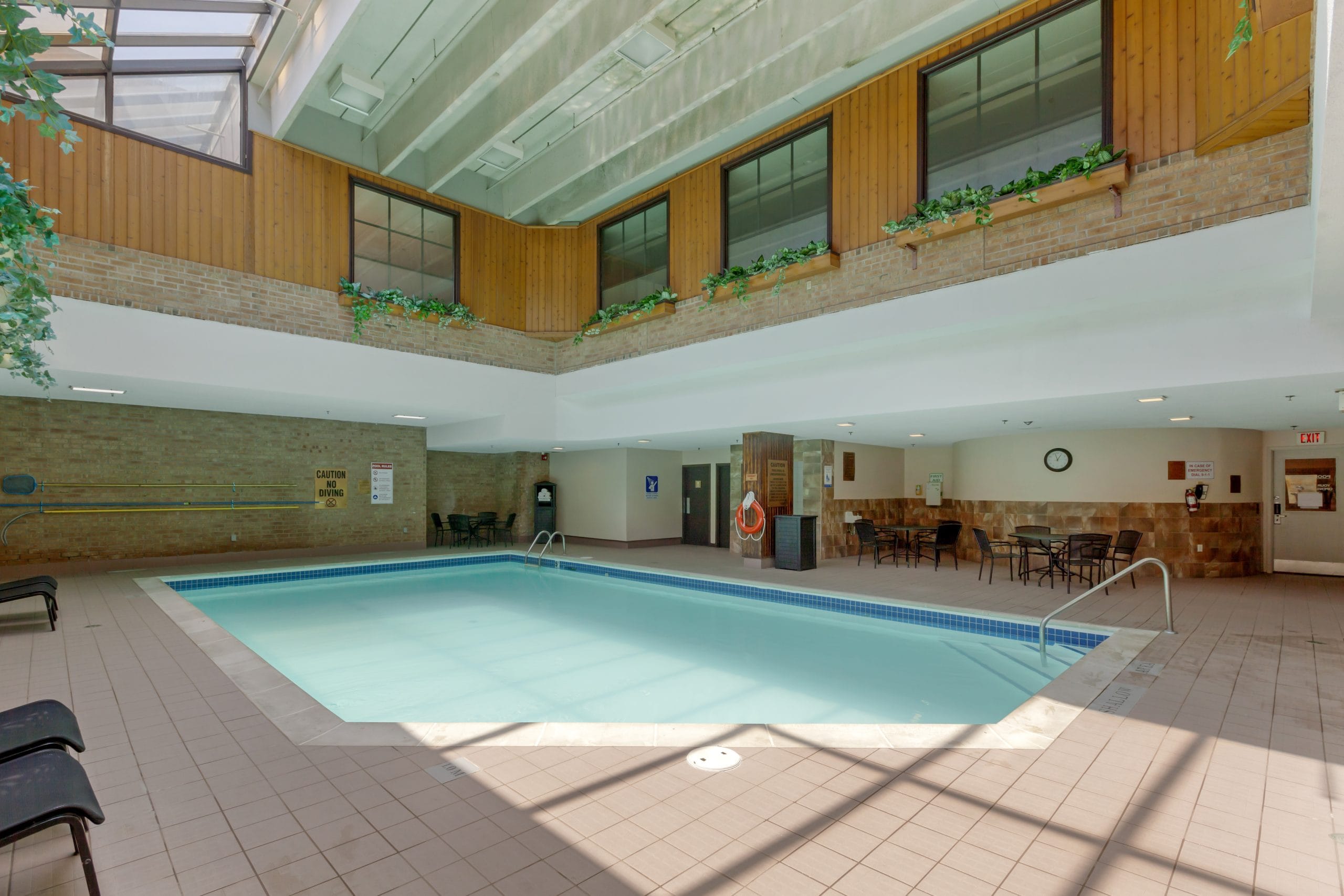 Indoor Pool & Whirlpool
Our heated indoor pool area is flooded with natural light from skylights located directly above the pool, making this the perfect spot to soak up some me-time. Parents, there is plenty of deck space to watch older kids in the pool, and the water is nice and warm when you get in to watch your younger ones.
The pool is open daily from 8:00 am to 10:30 pm.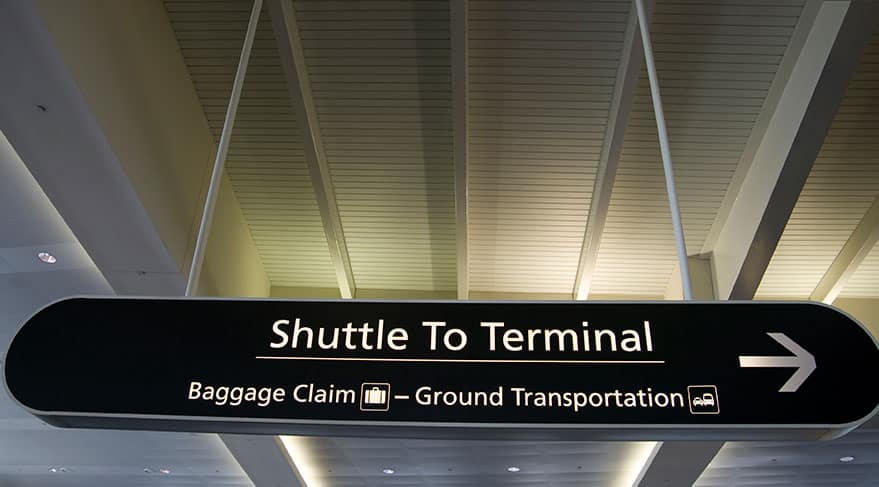 Free Toronto Airport Shuttle Service
Never worry about airport pickup or drop-off when you stay at the Best Western Plus Toronto Airport hotel with an indoor pool and conference venue. Talk to our front desk staff to arrange your drop-off at Pearson International Airport, and give us a call when you get back for a free pick-up, always hassle-free and fast. Airport transfer is a complimentary service provided by the hotel on a first-come, first-served basis.  Preferred airport departure times may not be available & we will do our best to ensure a departure as close to the desired time as possible.
As one of the top-choice hotels with free parking for up to 14 days, with package booking, you can save even more with our Stay & Fly Package.
STAY & FLY PACKAGE
Postcard Hotel Restaurant & Bar
A fantastic meal just steps away from your room – head over to the onsite Postcard Restaurant and Bar for a casual meal, some great drinks and even better company. Service includes breakfast, lunch and dinner meticulously prepared by a talented and experienced brigade. Highly recommended by corporate and leisure guests of the hotel, as well as visiting business professionals, the Postcard Restaurant and Bar is pleased to be at your service. 
LEARN MORE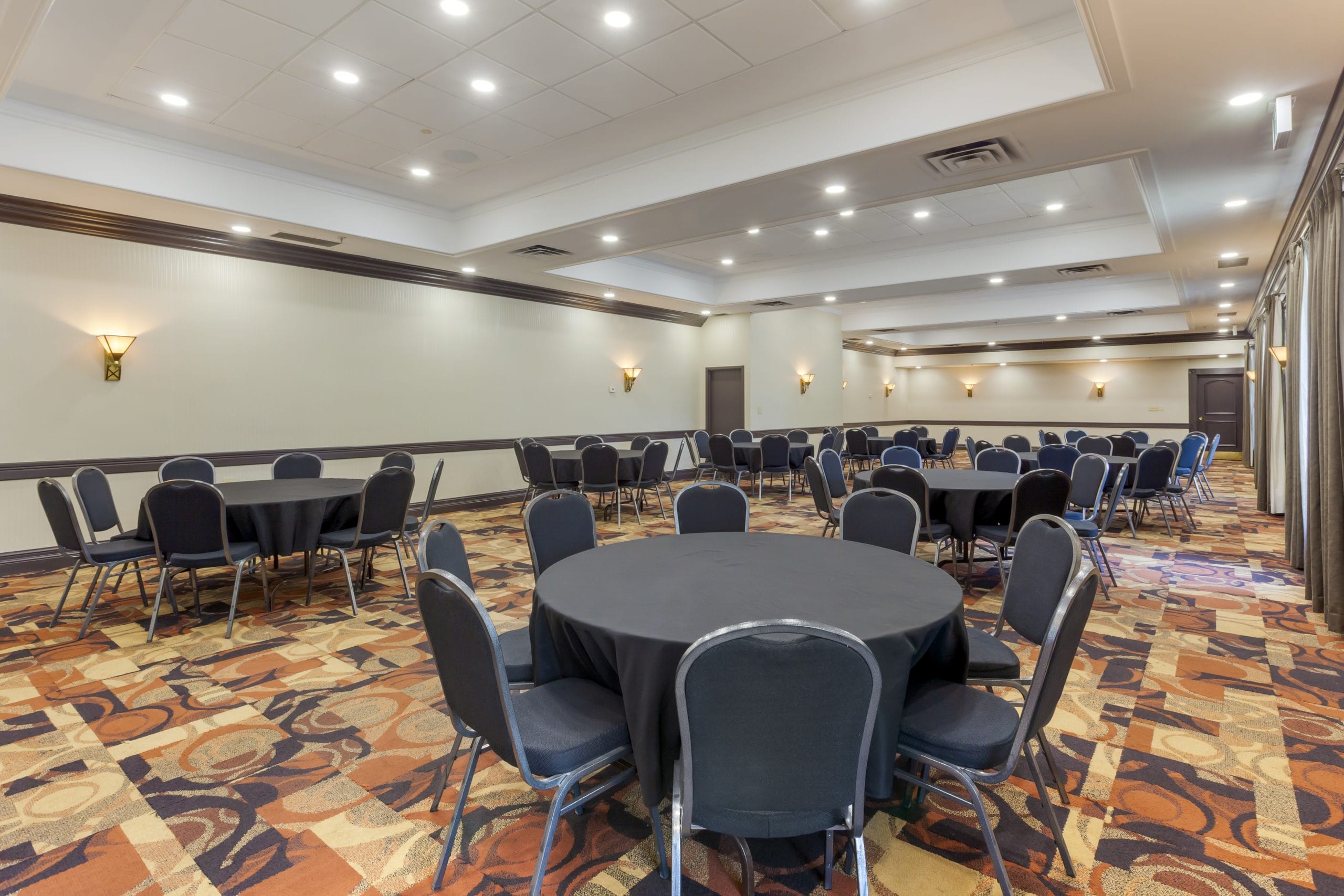 Conference & Events Hosting
Our bright and spacious event facilities are the perfect location for your next casual social gatherings, large-scale corporate events or wedding reception. Our skilled event planning team will help you coordinate the space, catering and every other aspect you need taken care of to make your event a smash-out success. 
PLAN YOUR EVENT
Hotel Amenities
Pool-Area Showers & Lockers
Late Check-Out (Upon Request, Based On Availability)
Hotel Business Centre
Free Airport Shuttle Service
Onsite Restaurant & Bar
Free Overnight Hotel Parking
Meeting & Banquet Space
All Major Credit Cards Accepted
Catering Services
Free High-Speed Wi-Fi
Ice Machines
Pop & Snack Machines
Dry-Cleaning Service (Additional Cost)
Multilingual Staff
Best Western Plus
Toronto Airport Hotel 5825 Dixie Road
Mississauga, Ontario
L4W 4V7
Canada

© 2002-2023
Best Western International
, Inc. All rights reserved.
Wherever Life Takes You, Best Western Is There.®
Each Best Western ® branded hotel is independently owned and operated.